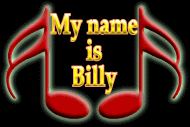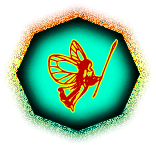 The Mount Rogers Scenic Byway winds through forested areas and
open countryside. Portions of U.S. Highway 58 are unsuitable for
vehicles or trucks more than 35 feet long. The byway has
moderately heavy traffic, with July and August the busiest months.
The two-lane, paved route is lined by a diversity of established
private farms and the more recently dedicated forest land set
aside in 1966 for public recreational activities. The entire Jefferson
National Forest encompasses more than 702,000 acres of valleys
and rolling hills of the Blue Ridge Mountains.
Summer visitors can expect daytime temperatures of about 75
degrees, with nights in the 50s to 70s. Spring and autumn range
from about 40 to 70 degrees, and winter temperatures may rise to
60 or plunge well below freezing.
Virginia Route 603 begins at Troutdale, where a population of
3,000 once thrived during the area's logging boom of the early
1900s. Troutdale was the home of author-publisher Sherwood
Anderson, and the dwelling is now a historical monument open to
visitors. Quietly reminiscent of its earlier heyday, Troutdale is a
pleasant stopover as well as a good restocking point for campers
in need of supplies.
The forest is composed of typical eastern hardwoods, such as
maples, oaks, walnuts, poplars, ashes, and locusts. Alpine
meadows often sprout Fraser firs and red spruces.
A multi-use area located in 4-mile-long Fairwood Valley is at about
3,500 feet in elevation. Within this strikingly beautiful stretch of
open pasture, wildflowers bloom year-round, horses and cattle
graze, and fruit trees entice pickers to harvest their seasonal
crops. Many miles of trails are devoted to the enjoyment of hikers
and horseback riders.
Prior to 1900, Fairwood was the site of a large residential
community of employees and officials of the Hassinger Lumber
Company. Once a part of that community, the Fairwood Livery now
offers seasonal horse rentals for rides into the high country of Pine
Mountain (elevation 5,000 feet). One of the trails, the Virginia
Highlands Horse Trail, provides 67 miles of riding paths and is
accessible from the byway 4 miles west of Troutdale. Nearby is Fox
Creek Horse Camp, a camping area for those who bring their own
horses.
The next 2 miles of byway will pass several trailheads. The Lewis Fork Wilderness Trail lets hikers and
cross-country skiers enjoy the seasonal variations of the forested landscape year-round. A third
trailhead, 6 miles west of Troutdale, offers another path into the Lewis Fork Wilderness and connects
with trails to Mount Rogers, the highest peak in Virginia at 5,729 feet. The mountain is noted for its
open meadows, abundant wildflowers, and extensive summit cover of spruces and firs.
In all, there are 450 miles of multi-use trails in the byway area for hiking, bicycling, skiing, and
horseback riding. The Appalachian Trail crosses the scenic byway three times and covers about 60
miles in the byway area.
Trout fishing in this byway area is some of the best in the southern Appalachians. There are native
brook trout and stocked varieties of brook and rainbow trout. Thirty-five streams on the national forest
are designated for native brook trout, and about 150 miles of streams have mixed trout species.
Warm-water fishing for striped and largemouth bass is good in South Holsten Reservoir, just south of
the byway. The New River on the east end of Mount Rogers National Recreation Area is considered
excellent for smallmouth bass fishing.
Grindstone Campground has 108 sites and restrooms with showers.
Several miles west of Grindstone Campground, a side trip south on Virginia Route 600 and then west
on Forest Road 89 leads to the summit of Whitetop Mountain. Whitetop derives its name from the
snow or frost that sometimes covers its summit. From the summit, at 5,500 feet, you will have a
spectacular view of Mount Rogers and vicinity. The landscape is unusual because it is the divide
between geologic formations that show evidence of volcanic action, as well as oceanic and coastal
sedimentation. Glaciation, continental uplift, and erosion are evident in the area.
Returning to the byway, you can replenish camping supplies in Konnarock. Historically reminiscent of
the logging boom is the Lutheran Girls School, built during the late 1880s by the Hassinger Lumber
Company.
This portion of the byway ends at the junction of Virginia Route 603 and U.S. Highway 58. The second
segment of byway is on this adjacent stretch of U.S. Highway 58, between Damascus and Volney.
Beginning at Damascus, the byway winds through a mixed hardwood forest and pastures as it skirts
the southern flanks of Whitetop Mountain, visible from various points along the route. The route
parallels much of Straight Branch Creek, which provides good fishing. You can see portions of the old
Virginia Creeper Railroad bed, now a National Recreation Trail that provides easy hiking and bicycling.
Beartree Campground features a lake with picnic facilities, swimming, boating, and fishing. The
campground has 90 individual sites and eight group sites. Wildlife viewing is a popular pastime. You
may enjoy locating beaver ponds and watching the animals' busy routine. Other animals on the
Jefferson National Forest include deer, foxes, turkeys, grouse, opossums, raccoons, and skunks.
Grayson Highlands State Park is located near the terminus of the scenic byway, near Volney. This park
provides good, year-round access to the high country of the Mount Rogers National Recreation Area,
and it features seasonal cultural events that are regionally popular.

Courtesy of the Weather Channel!

Coming soon--- Helper20 to the rescue!!!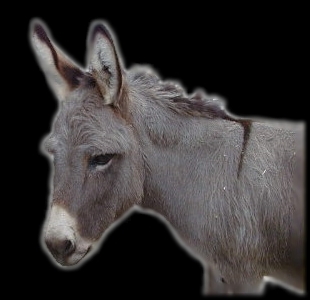 Stutter Monk:
In the middle of an old tape
of an even older record
suddenly Monk's stuttering
more than usual over one note,
one note, one note—
it takes a minute to hear
the skip apart from his
offkilter rhythms
which jitter like somebody
rising from a chair
with one leg asleep;
to know that though
he could have played
skipping record if he'd wished,
as he played ragged laundry
blowing across a porch
and the jerk of subway brakes,
this time it's just an artifact
of someone's odd devotion,
a song too good to leave off
the tape despite that stammer
and the half minute it takes
that vanished loved one
to drift in from the kitchen,
puzzled and askew,
then nudge the needle on
a groove or two to complete
this weird arpeggio
on "I Should Care,"
Monk solo, Monk solo, Monk solo—
as who isn't, retrieving
shards of dropped days?
Thanks and credit to David Graham
for the great poem!!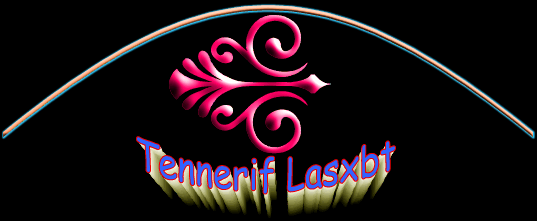 People on the Bridge
Strange planet and strange people on it.
They yield to time, but don't want to recognize time.
They have their ways of expressing resistance.
They make pictures such as this:
Nothing remarkable at first glance.
One can see water,
one riverbank,
a narrow boat strenuously moving upstream,
a bridge over the water,
and people on the bridge.
They are clearly picking up the pace,
as rain starts lashing down from a dark cloud.
The point is, nothing happens further.
The cloud changes neither shape nor color.
The rain neither subsides nor surges.
The boat moves without moving.
The people on the bridge run
exactly where they ran before.
It is hard to get by without commentary:
This is not at all an innocent picture.
Time's been stopped here,
its laws no longer consulted.
It's been denied impact on the course of events,
disregarded and dishonored.
Thanks to a rebel,
one Hiroshige Utagawa
(a being who, by the way,
passed away, as is proper, long ago),
time stumbled and fell.
Perhaps it is merely a prank without much meaning,
a whim on the scale of just a few galaxies,
but just in case,
let's add what happens next:
For generations it has been considered in good taste
to hold this painting in high esteem,
to praise it and be greatly moved by it.
For some, even that is not enough.
They hear the patter of rain,
feel the chill of raindrops on necks and shoulders,
they look at the bridge and the people on it
as if they saw themselves there,
in that never-ending race
along the endless road, to be traveled for eternity
and they have the audacity to believe
that it is real.
Thanks and credit to Wislawa Szymborska
for the fine poem!!!